News
The Latest From Movado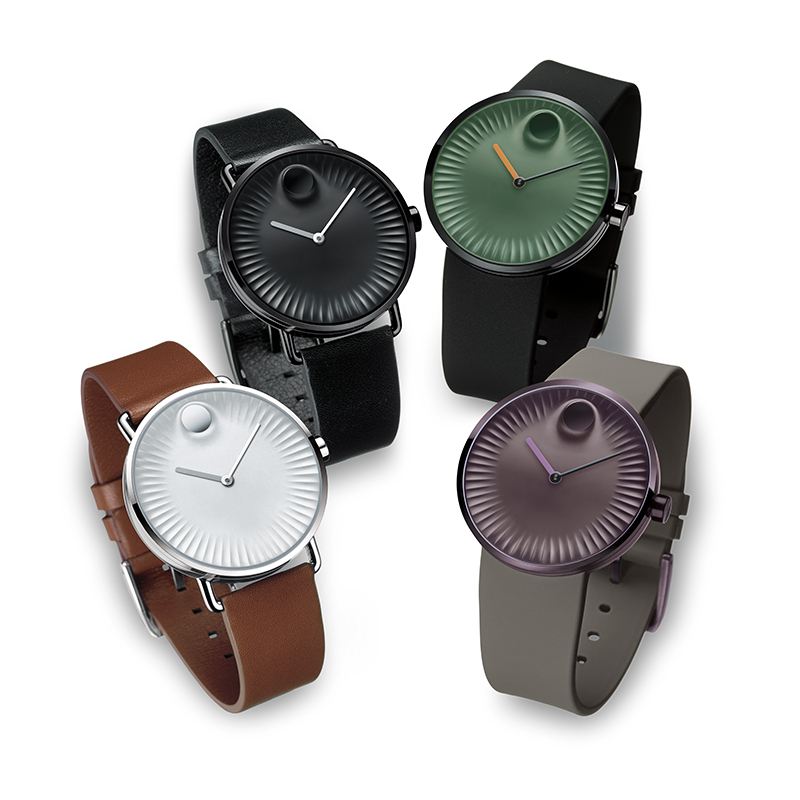 Movado Edge
Movado Edge infuses an icon of modern design with stunning new shape and texture. This exciting watch collection was developed in collaboration with renowned modern industrial designer Yves Béhar who has dynamically reimagined the stark, pure beauty of the Museum Dial conceived in 1947 by artist/designer Nathan George Horwitt. A synergy of modern design and sculpture is revealed in these contemporary timepieces which bring new dimension to the original Museum Dial, while celebrating its industrial inspiration rooted in the Bauhaus movement.
"We do not know time as a number sequence but by the position of the sun as the earth rotates," said Horwitt. In 1947, he conceived the iconic Museum Watch – its dial defined by a single gold dot at 12 symbolizing the sun at high noon, with the simple moving hands suggesting the earth's daily rotation on its axis. Regarded today as an icon of mid-twentieth century Modernism, the Museum Dial remains one of the most recognized and acclaimed watch dial designs of all time.
World-renowned industrial designer Yves Béhar

The designer's watch renderings

Reshaping a modern icon
Movado Edge interprets the iconic Museum Dial through a heightened industrial design lens, characterized by a new, visually tactile form. The dial reinterprets Horwitt's original vision in a three-dimensional representation with the dot rising from the dial's curved, newly textured landscape. Sculpted linear peaks that form around the edge of the dial suggest the sun's rays, while subtly marking the minutes – a beautiful and purposeful design element.
Movado's relentless desire for innovation and Horwitt's quest to identify the purest way to look at time are reflected in this unique 21st century collaboration of fine Swiss watchmaking and design-focused imagination.